Aug 12, 2021 10:14 PM Central
Julie Wood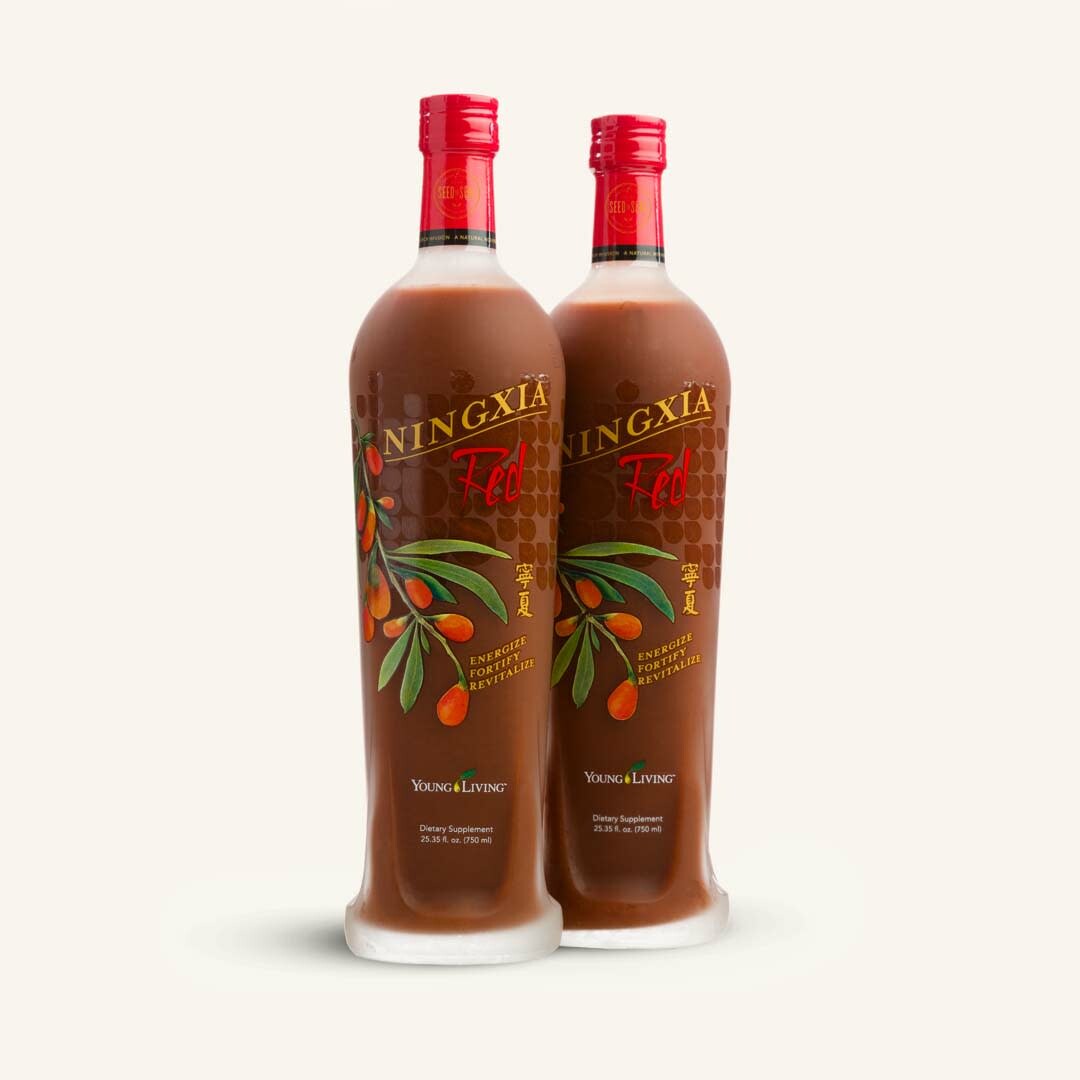 The treasured Ningxia Wolfberry is hailed as the most nutrient-dense food on the planet. Enjoy the nutrient profile of this natural treasure - further enhanced by 100% pure essential oils - with NingXiaRed®.
The Wolfberry Wow!
A tiny red berry that's a nutritional powerhouse!
The Ningxia Wolfberry™, known for thousands of years as a Chinese National Treasure, is renowned for its nutritional composition and "superfruit" status.
Prized by athletes and the Chinese Olympic team, NingXia Wolfberry is loaded with vitamin C, E, B1, B2, B6, and E, 21 essential minerals, 6 essential fatty acids, and more than 100% of the RDA for 18 amino acids, 17 trace elements, 4 major minerals, and 6 glyconutrients! At 16% protein by volume, it's also great fuel for a healthy body.
Each serving of NingXia red is packed with pure Wolfberry – fruit, peel, seeds, and juice – plus balanced ingredients for a whole-body nutrient infusion that provides energy, health, and wellness support.
Proprietary blend of supporting superfruits

NingXia Red also includes a synergistic blend of pomegranate, red cherry, blueberry, plum and aronia juices which are touted for their health benefits. We use only fresh fruit (no reconstituted powders!) and verify every batch to quality and potency standards no other product can touch!

Essential oils for
enhanced protection

Young Living produces the purest and highest quality essential oils in the world. We carefully selected orange, yuzu, lemon, and tangerine essential oils for their health and flavor profiles, bioactivity, support of normal cellular function and 93% d-limonene composition.
Delight in your daily dose!
NingXia Red delivers powerful life enhancing support…
Helps prevent against oxidative stress
Supports good health and overall wellness
Supports normal eye health
Contains powerful ingredients involved in many natural antioxidant processes
Promotes normal cellular function
Provides d-limonene, a powerful antioxidant
Supports healthy weight management when combined with a healthy diet and physical activity
Packed with vitamins, minerals, amino acids, and glyconutrients
How does it taste?
NingXia Red® tastes so good you'll look forward to it every day. In a major university study, the new NingXia Red was the clear winner – preferred by 77% of participants over all other options in a blind taste panel!
Young Living's best-seller is better than ever!
Tens of thousands of people enjoy NingXia Red®. For a decade, our customers have been enjoying, and sharing this great product with those they care about. And now, the NingXia Red formula is even better!
7 times more pure natural essential oils
Contains symbiotic vitamin-mineral pairs that promote optimum internal absorption
What will NingXia Red do for you?
Take the 30 day challenge!
Just 2 to 4 ounces a day
can change your life!